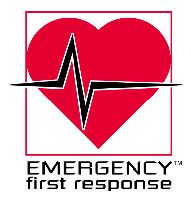 Emergency First Response gives you the tools you need to perform CPR and First Aid. Whether you're a diver or a non-diver, Emergency First Response prepares you to properly handle potentially life-threatening situations.
This comprehensive program is composed of two core modules that can be taught in tandem or as stand-alone courses:
Emergency First Response - Primary Care
Emergency First Response - Secondary Care.
Together, these courses proved extensive instruction in CPR and First Aid, as well as providing optional (yet recommended) Automated External Defibrillator (AED) and Emergency Oxygen sections.
There is no minimum age and no dive certification is required.