We are returning to Swanage again this year and hoping for a rather less windy weekend than last year and no repeat of the FISHinthecity mini golf challenge!
We will be diving from Sidewinder and Mary Jo for the weekends and plan a mixture of wrecks and scenic dives.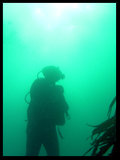 We will be offering advanced and speciality courses on these trips. Please contact us for further details.
Click on date to check Availability